Accessory Stand cat & lightpost - Natural
FINAL SALE -30 %
Accessory Stand cat & lightpost - Natural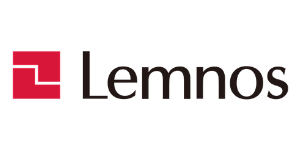 LEMNOS was founded in 1947 as a brass casting manufacturer in Japan. They are famous for incorporating natural materials with Japanese traditional craftsmanship and modern aesthetics to create high quality and innovative products. The creative designs of their clocks and home accessories have garnered international recognition, winning many design awards over the years.


Brand: Lemnos
Model:

SC13M-06 NT
The images are for reference only. Materials and products colours may vary due to resolution on computers. The design of the products may have slightly changed while minor differences exist from the intended measurements
If you have any concern about product color, dimensions and the detail of the design, please feel free to visit our showroom to check the actual products or email us for clarification.
Please note that since our wooden products are crafted rather than moulded, each product may not be identical and may have a dimension deviation +/- 1 cm.
Final Sale
We do not provide return, refund or door-to-door after service for this item. Additionally, any promotion is not valid for this item.
Specification
•
Size: W105 × D105 × H135mm
• Color: Natural
•
Material: Pure tin & wood
• Made in Japan


STAND ACCESSORIES
This is a product developed with mold manufacturer in Takaoka city, Toyama. A clean tin is called pure tin. Then Utilizing the properties of pure tin which are soft and can be bent, we have developed the "STAND ACCESSORIES" which can be easily changed the shape of the branch. The foundation of the wood has had elegant impression which made by woodworker of Asahikawa, Hokkaido. The unique form expressed by changing the shape of the branch on different accessories gives the presence as an object not only to accessories but producing the better space.


Designed by CEMENT PRODUCE DESIGN
Established in 1999, the main areas of this group of borderless creative teams range from graphic design to website, product, and apparel. In addition to various design works such as the design of advertisements for PARCO, KOKUYO Web promotion, and product planning & development with Francfranc, they support the stimulation of local industry and startup developments across Japan. They develop new products by adding design to traditional techniques.